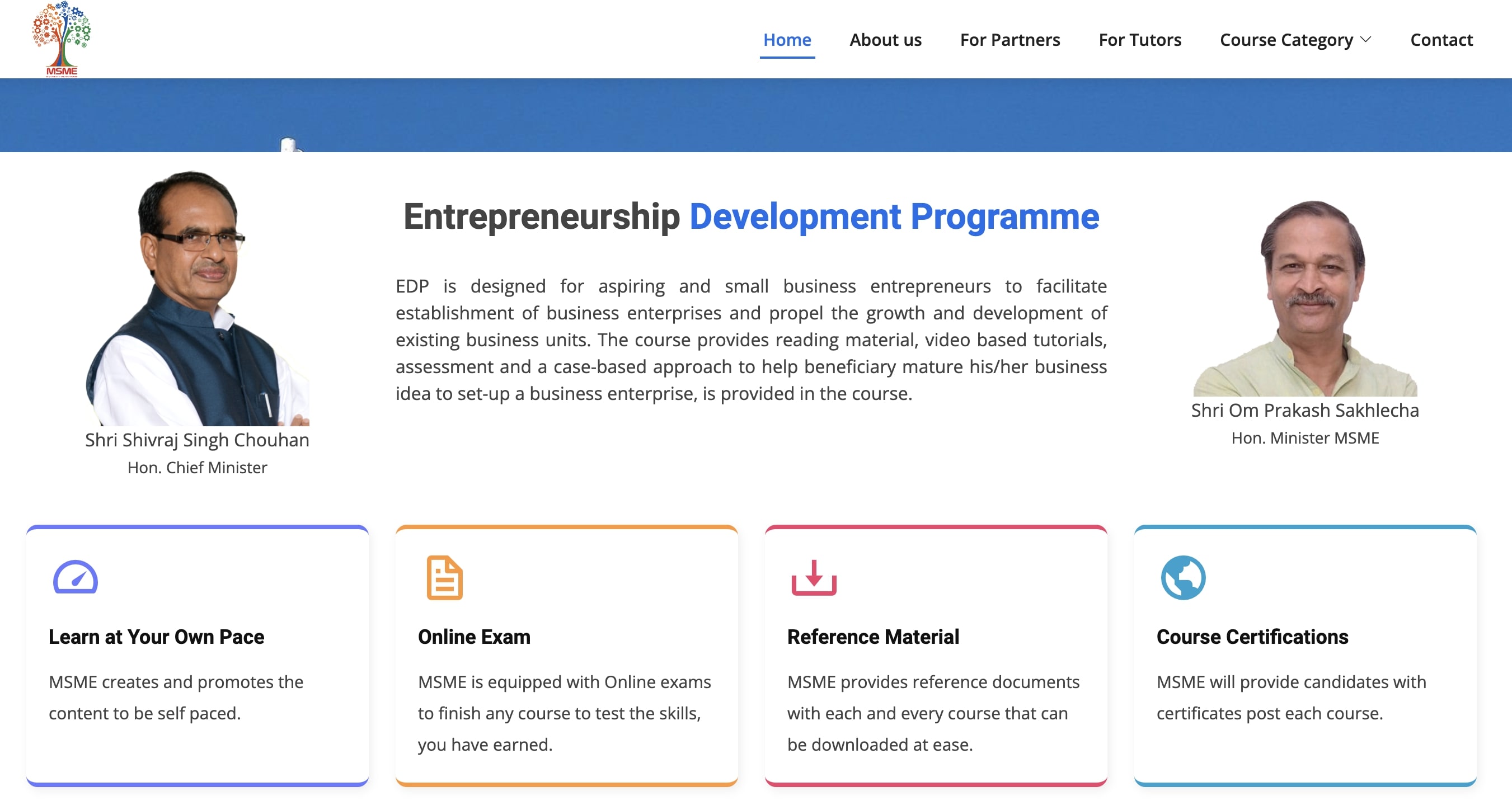 Decades of significant experience have given an edge to CEDMAP in understanding the fundamental requirements of generating livelihood.
An individual requires formal education and training to take up a job or initiate a business enterprise for their livelihood. The underprivileged section of society is devoid of this aspect. Further, the aspirants intending to start a venture lack finance for investment. Government interventions and policy initiatives enable people to avail various facilities.
An amateur entrepreneur who gets formal training on establishing and growing a venture can reap the benefits and rewards which are much greater than the investment made by him in business/enterprise. Thus, linking training and development with government initiatives becomes productive.
CEDMAP Skills is the Learning Management System (LMS) initiated by CEDMAP to create a platformfor deserving individuals. The core competency of CEDMAP skills is to enhance the skills required for employment and self-employment through various programs and courses.