Prestigious Accolades for Esteemed Recognition of CEDMAP and its millennial Endeavors & Initiatives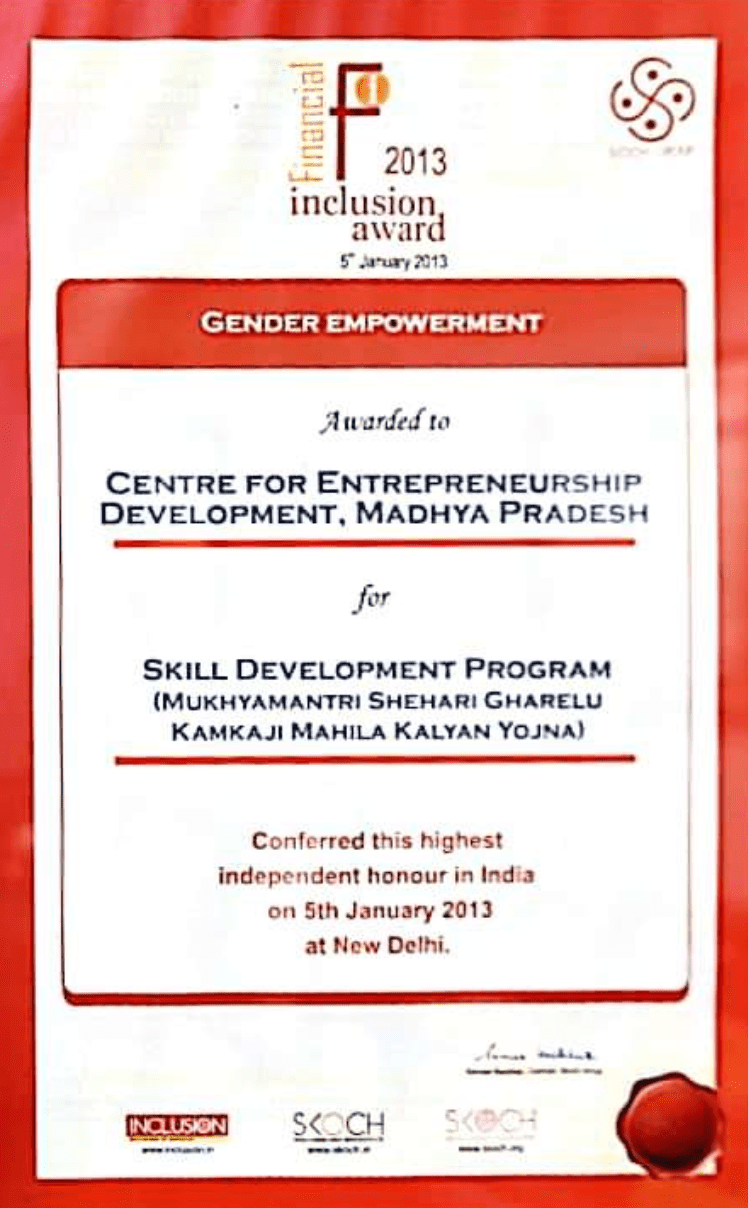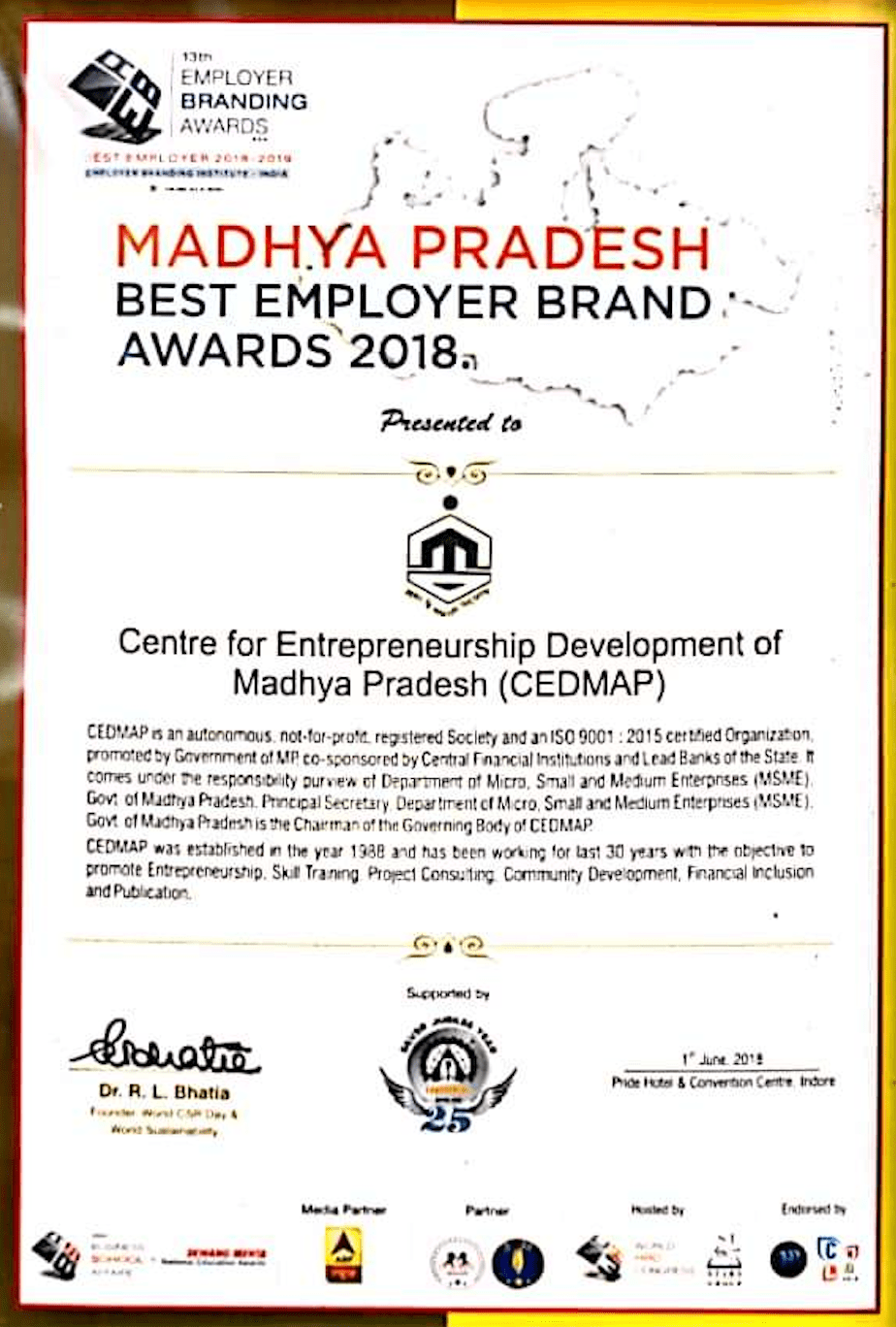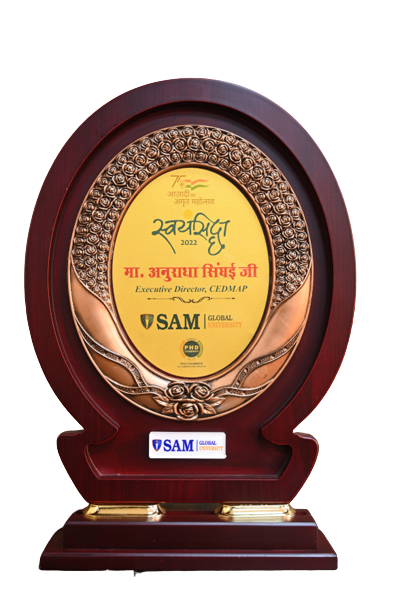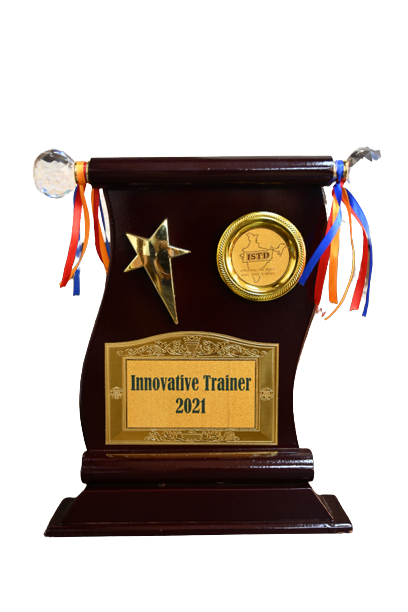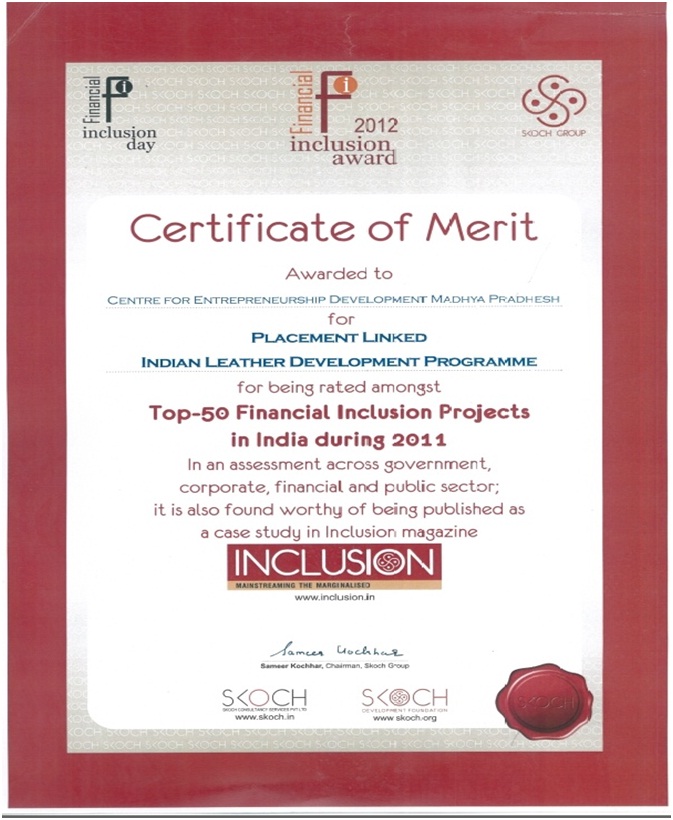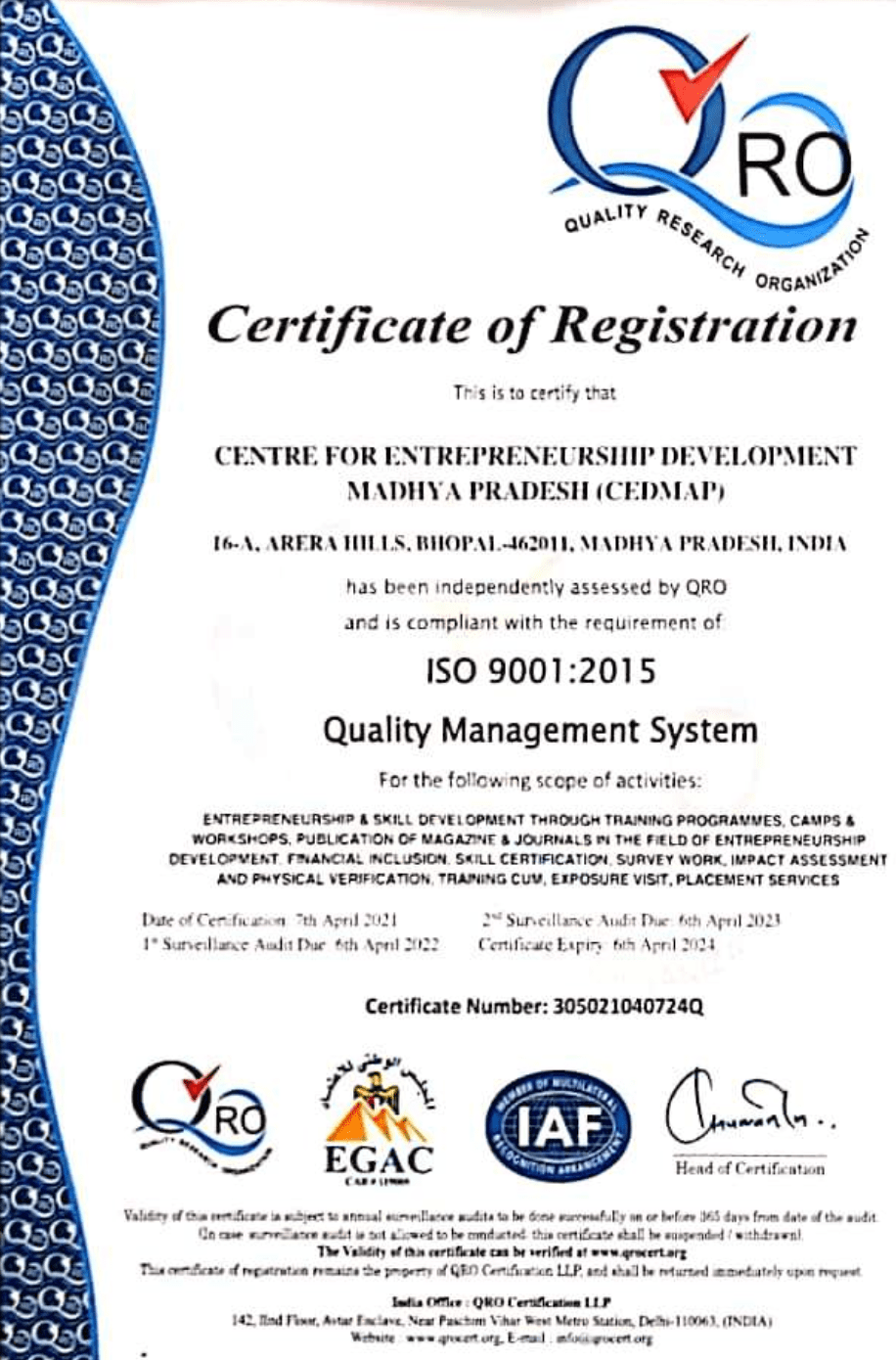 CEDMAP in its magnanimous journey of more than 3 decades has won numerous awards and accolades. A list of a few prominent awards is given below:
"Innovative Trainer Award 2021" from the Indian Society for Training & Development (ISTD).
"Skoch Financial Inclusion Award 2013" bestowed for Gender Empowerment through "Skill Development Programme Mukhyamantri Shahri Gharelu Kamkaji Mahila Kalyan Yojna".
"Skoch Financial Inclusion Award 2012": A Certificate of Merit for "Placement linked Indian Leather Development Programme" for being rated among the Top 50 Financial Inclusion Projects in India during the year 2011.
"Madhya Pradesh Best Employer Brand Awards 2018" - Founder, World CSR Day and World Sustainability.